With a landscape shaped by volcanoes, ocean, and landslides, Tenerife never ceases to surprise with its Natural Monuments and Reserves.
Besides the larger parks on the island there are also some other smaller areas that are considered Natural Monuments or Reserves. These are not to be neglected because they are unique and impressive.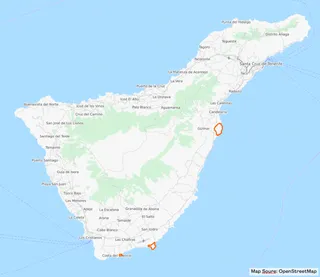 Malpaís de Güímar
Getting to know Tenerife: lava, coast line, ocean, volcano, vegetation.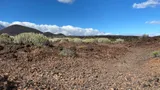 This hike is relatively easy, most of the time being just like a walk but on lava which can be tricky, put on some good shoes, not flip flops.
What we appreciate most about this walk is its variety. It starts as a walk on the coastline, on black lava with the intense blue ocean on your right side. As you probably know by now, we are completely in love with the contrast between the black lava rocks and the blue ocean.
The vegetation that grows on the lava fields is limited to some very small plants and the Canary Island spurge, a plant from the succulent class that looks a lot like cacti. This plant can be found in many places on the island, but we found the ones at Malpaís de Güímar to be the biggest, both as height and by the number of trunks.
The Guimar volcano crater just fills in the scenery making it complete. If you wonder about the weather, bear in mind that most of the time it will be windy. Be prepared with a jacket on not very hot days or some sunscreen because even if don't feel the heat, the sun still burns your skin.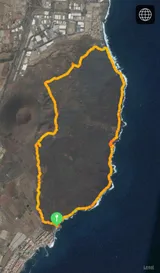 ---
Montaña Roja - La Tejita
Nice hike when you get bored of laying on the beaches nearby.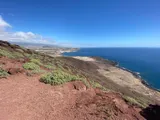 This mountain is only 171 meters above sea level, so that makes it a relatively short hike. It is surrounded by some famous beaches: La Tejita, Playa de Leocadio Machado and El Médano.
Going up, the ground becomes red (hence the name) with green plants, a contrast that you rarely get to see in nature. Take care going down because there is some gravel on the path and it can be slippery.
What a better way to cool down after a hike other than going for a swim?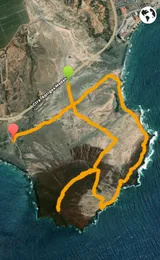 ---
Punta Montaña Amarilla
This is more of a walk, than a hike, but it is a Natural Monument worth mentioning because it is a must see. You can find more details about it in our article about walks that you can enjoy while in Tenerife.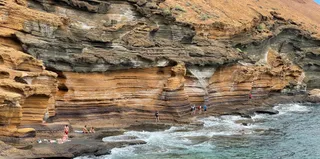 ---
As enthusiast hikers, there's no better way to observe and admire nature than a hike. However, the thrill of a hike can be ruined if you don't have the proper gear with you. For this we made a special article about the gear you need on every hike.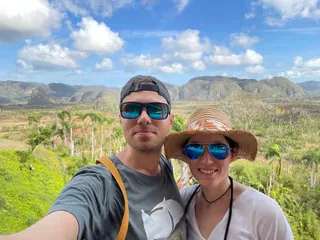 Writing free, independent and personal travel content since 2021. If you appreciate what we do, then you can return the favor by using the affiliate links below: