The more you hike Rural de Teno Park, the more you fall in love with its beauty. The sun, the wind and the fog makes this never changing landscape always different.
Rural de Teno is so spectacular and different from the rest of Tenerife that you can't say you've seen Tenerife if you haven't seen Teno. One of the reasons why Teno is so spectacular and different is it's geological history described in another article.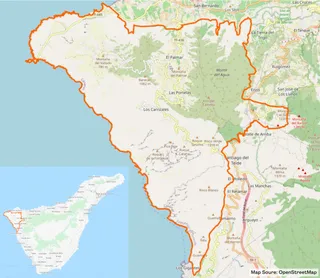 Callejón de Teno and Baracán Summit
Breath-taking views. A hike we would love to do again!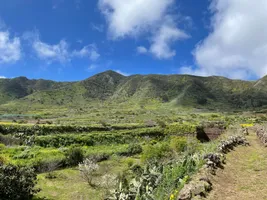 The hike starts close to the Visitor Center in El Palmar, goes all the way up to Teno Alto, continues on the Baracán mountain ridge, and descends in Las Portelas from where you walk back to your car in El Palmar. I have some height vertigo, but I had no problems on the mountain ridge.
The hike to Teno Alto has some steep ascents that might be a bit tiring and it is mostly through vegetation and tree with few viewpoints. As nature lovers, we enjoyed every bit of it, but some might prefer to take a bus from El Palmar to Teno Alto.
From Teno Alto there is a bit more elevation gain until you get on the mountain ridge, but nothing too difficult. Once you're up there, the views are stunning, especially on a sunny day.
Watch out for the weather, there is often fog, cold wind, and rain up there, even if you start the hike at 25+°C (77+°F) in El Palmar.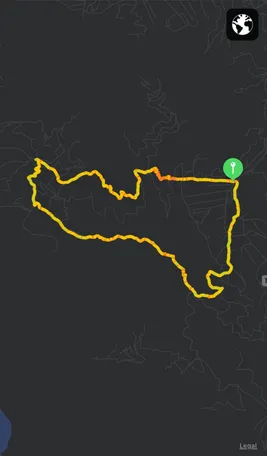 ---
Punta de Teno
One of the most impressive hikes!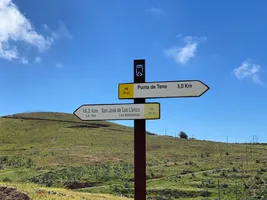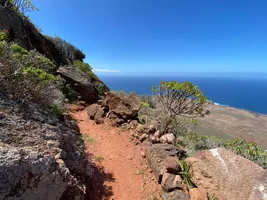 Punta de Teno can be reached in multiple ways as detailed in Punta de Teno Walk. We got there by doing this amazing hike. The trail starts in Teno Alto.
Part of the trail passes next to farmers' houses and you get to see a lot of domestic animals. Another part passes through an area with lots of diverse plants and flowers, almost like a botanical garden. Then you reach the paved road before actually arriving to Punta de Teno.
This hike is not an easy one, not only due to the lenght, but also due to the roughness of the trails in some areas. If you are not sure-footed we strongly advice getting sturdy shoes.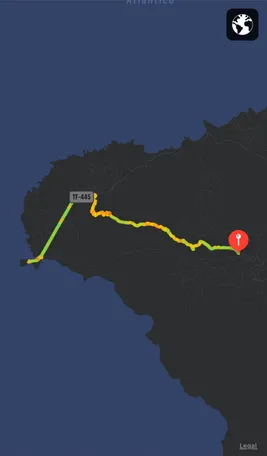 ---
Masca Gorge
This hike is closed.
As gorgeous as it may be, this trail was very unsafe and people lost their lives here, so don't follow in their footsteps. The authorities have closed the trail for an unspecified period of time, but not permanently, so don't panic, just come back later.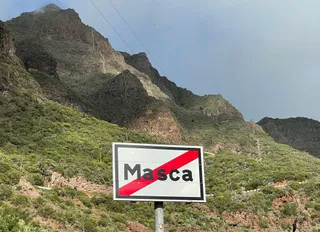 There is currently work going on there in order to increase safety and prevent further more deaths and injuries. The trail will open at a point with safety measures in place just like Barranco del Infierno, but until then stay safe!
Even so, Masca remains a must visit during your trip in Tenerife. Rent a car, drive the roads in the Masca region and enjoy every stop you can make on the side of the road or in the Masca town.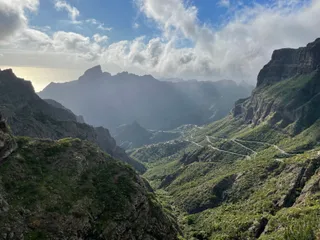 ---
As enthusiast hikers, there's no better way to observe and admire nature than a hike. However, the thrill of a hike can be ruined if you don't have the proper gear with you. For this we made a special article about the gear you need on every hike.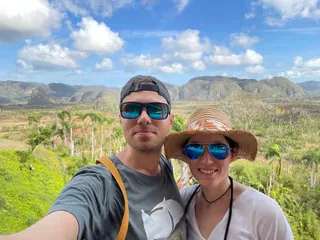 Writing free, independent and personal travel content since 2021. If you appreciate what we do, then you can return the favor by using the affiliate links below: