A mystical pine forest with ever-changing scenery, a place where boredom never sets it and curiosity is constantly stimulated.
Corona Forestal surrounds the Teide National Park almost like two concentrical circles with Teide in the middle. As the name suggests, this area is covered with trees, mostly pines. What makes the scenery even more impressive are the clouds. If it's cloudy below, then take a ride to Teide. Corona Forestal will be all foggy until you reach a higher altitude and you are above the clouds. You just don't get to see this every day, everywhere. Be sure not to miss it!
There is no better way to highlight the Corona Forestal Natural Park than this map, where you can see Corona Forestal highlighted in purple.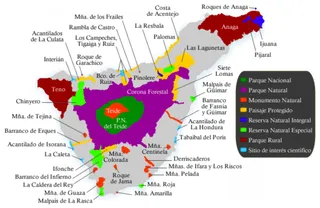 Paisaje Lunar Loop
Nice hike through the pine forest, but you don't really get to Paisaje Lunar.
The entire trail is longer than the one we did because it starts in Villaflor. You can shorten it as we did by starting the trail at a different point, somewhere from a dirt road accessible by car ( pin on the map).
While the hike is very nice and relaxing, in the end you might feel a bit disappointed. Our expectation was to see Paisaje Lunar close up, but you end up seeing it from somewhere above. With your bare eyes, you barely spot something. Even more annoying is that you can clearly see a trail down below, close to the rock formations. There is a path that is marked as closed and seems to be going down, but it may be closed for safety reasons so we didn't go.
To get on the trail next to the rock formations we found a different path although it doesn't seem to be officially maintained. Check out the trail below if you are interested in the other trail to Paisaje Lunar.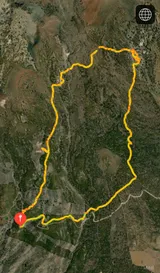 ---
Paisaje Lunar Oneway
Do not leave the trail or touch the rock formations. They are fragile and any such action could cause damage. Allow others to admire them as well.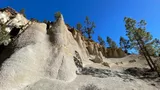 There are some eroded signs from place to place, but this trail did not seem to be officially maintained recently. Please be cautious and take decisions based on actual conditions at the location.
We left the car just outside a camping ground, continued by foot on the rocky road and at a point, there was a trail to the right. We used multiple hiking apps to view our GPS position on the map and the trails around us to be sure we're on track.
This got us right next to the Paisaje Lunar rock formation, on the trail that we saw from above when doing the Paisaje Lunar Loop trail.
Please do not touch or attempt to climb the rock formations. They seem to be very fragile and such an attempt could be very harmful to them.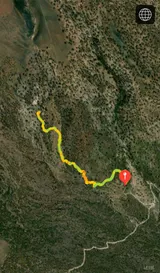 ---
I am sure that there are more nice trails in Corona Forestal, but since other hikes include some forest as well, we prefered to spend our time on other trails around Tenerife. We also drove many times through Corona Forestal, stopped a lot along the way and enjoyed the spectacular pine forest.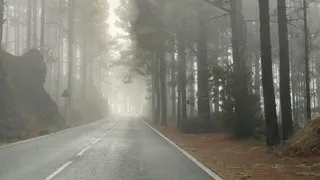 ---
As enthusiast hikers, there's no better way to observe and admire nature than a hike. However, the thrill of a hike can be ruined if you don't have the proper gear with you. For this we made a special article about the gear you need on every hike.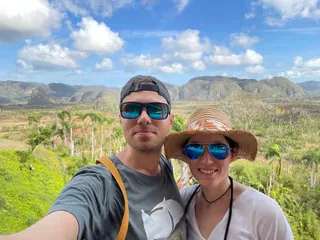 Writing free, independent and personal travel content since 2021. If you appreciate what we do, then you can return the favor by using the affiliate links below: