Located in SE Asia, Singapore is a country different from everything around it. Discover how green, modern, and culturally diverse it is in your own itinerary.
Some people say that there's not much you can do in Sinapore, but we don't agree with that. It probably depends on your cultural background. For us, as westerners, there are a lot of things to see and do in Singapore. Take for example hindu temples. Asian people might be sick and tired of them, while for us they are an attraction to admire and observe.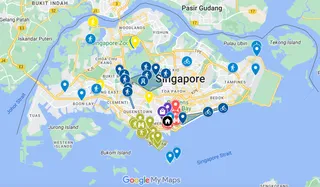 There's also more to Singapore than what meets the eye. Besides the urban landscape that Singapore is famous for, there are a multitude of parks and nature reserves, as well as hidden gems concealed from the busy streets of the city and its skyscrappers.
We spent 8 days in Singapore, and we've been delighted. I am writing this itinerary gathering the top attractions that people what to see in 2 days, but I have also added some suggestions for extra days in case you want to extend your trip. Also feel free to change the order of the days in any way you wish.
We visited Singapore during Christmas, and some of the places were decorated for Christmas. Depending on when you visit Singapore, the decorations will be different, and, from what I know, they do have different types of decorations most of the time. Should you visit Singapore during Christmas? We totally recommend it! It is extremely interesting to see how a non-christian country transforms during this christian holiday.
Day 1 - Gardens by The Bay

Here's a short list with things to see and do in the Gardens by The Bay as detailed in the article above:
Marina Bay Sands
Floral Fantasy
Dragonfly Lake
Supertree Grove
Flower Dome
Cloud Forest
The Park's Other Alleys
Nighttime
Spectra Light and Water
Marina Bay Waterfront Promenade
Day 2 - Exploring The Cultural Diversity of Singapore

The cultural day itinerary summary:
China Town
Merlion Park
Esplanade Park
Little India
Arab Quarter
Extras
Day 3 - Nature Scenic Walks in The Southern Ridges and Sentosa

As the title suggests this day is about the Southern Ridges and Sentosa, but here's a longer list with attractions:
Kent Ridge Park
Hort Park
Telok Blangah Hill Park
Mount Faber Park
Berlayer Creek Boardwalk
Labrador Nature Reserve.
Sentosa themed park
Palawan Beach & Island
Day 4 - Hiking and Cycling in Singapore

You definitely need to check out the article above. Just to mention the places you could see:
Bishan-Ang Mo Kio Park
Windsor Nature Park
Central Water Catchment
TreeTop Walk
South MacRitchie Reservoir
Rifle Range Link
Bukit Timah Nature Reserve
The Rail Mall
The Rail Corridor
East Coast Park
Bay East Garden
Day 5 - Zoo & Night Safari
Going to a Zoo during the night was a first for us, and it was an experience to remember.

Day 6 and Extra Days
Every day above is relatively packed. You might want to spend few extra days in Singapore and spread them out to create a slow-paced itinerary. Or you might have another extra half of day on your arrival or departure days.
Half-days

Full Extra Days
Spend one day relaxing at the hotel.
Split Day 3 in two different days: one with nature walks and the other with Sentosa.
Split Day 4 in two and dedicate an entire day to hike and an entire day to cycling.
Discover other parks and cycling routes in Singapore that you can find on the map at the beginning of the article.
---
We write to help you create your own Singapore itinerary, and to discover off the beaten path attractions. Checkout out other articles that we have about this spectacular country:

---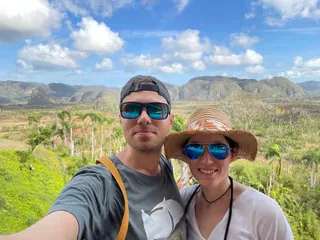 Writing free, independent and personal travel content since 2021. If you appreciate what we do, then you can return the favor by using the affiliate links below: