The international high rankings make the Singapore Zoo a top attraction for kids and animal lovers alike, and the Night Safari is the cherry on top.
You need to dedicate one day entirely to animals. It might seem much, but together with the Night Safari, you will easily spend a lot of time here. The Night Safari is a must if you are visiting the Zoo, and, as the name suggests, it opens at night, after 7PM.
If you want to plan something else to do in this day besides the Zoo, then you should do that before coming to the Zoo. There is no point in going back in the city after visiting the Zoo and then coming back for the Night Safari. We recommend you to allow 5 hours for the Zoo, especially if you are with kids, and one more hour to eat something before the Night Safari. For the Night Safari you need to book an entrance slot. They can't just leave everyone in at once. If you don't want to waste time waiting for your time to come, make sure to book in advance.
Singapore Zoo
They have a lot of species of animals, and they all seem to be well taken care of. If you hang around long enough, you will surely see caregivers feeding the animals or caring for them. The caregivers and the animals seem to have a strong bond formed between them, which is very pleasant to watch. Moreover, multiple animals had babies when we visited.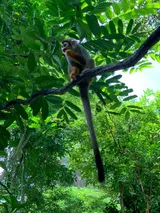 For those travelling with kids, the people at the zoo went the extra mile and created numerous shows and activities for kids to enjoy their day without getting bored.
River Safari
This is nicer than expected because it's not just a boat cruise on a lake. The boat has a specially made route that takes you along animal environments, sometimes through specially design canals, with drops along the way to keep your adrenaline levels up.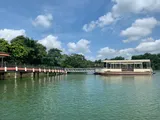 Night Safari
What's nice about the Night Safari is that it is a completely different thing than the Zoo. These 2 attractions are right next to each other, but they are not the same. You don't go in the same zoo, but during the night. Night Safari is a completely different zoo, only with nocturnal animals, specially made to be explored during the night.
As you could have expected, it is hard to take any animal photos during the night, so we don't have much to show you. The Night Safari is for the experience, not for photos. There are some lights mounted in the zoo, but it's not enough for good photos. In case you're thinking: flash photo is not allowed because it harms the nocturnal animals. Please make sure you turn your flash off if you attempt to take any photos.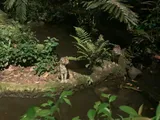 Fun fact: this is the world's first night zoo.
---
We write to help you create your own Singapore itinerary, and to discover off the beaten path attractions. Checkout out other articles that we have about this spectacular country:

---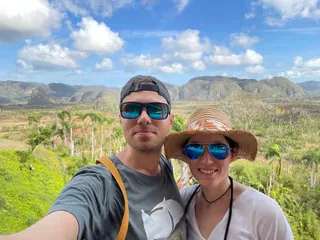 Writing free, independent and personal travel content since 2021. If you appreciate what we do, then you can return the favor by using the affiliate links below: