Iceland is a country, but it feels like a different planet. It's been our second home and we know it inside out, including the top highlights for any itinerary.
Iceland has been our second home since the pandemic started. I believe we know Iceland better than our home country. We can drive almost anywhere without using the navigation. And when somebody asks about things to visit, so many places pop up in my mind, that I have to write them down before giving a shorter answear with the highlights.
A lot of people say that in 7 days you can see the entire country. Yes, you can drive around the entire country, but you won't be able to see much. If you're purpose is just to check Iceland off your bucket list, then this is probably not the article you are looking for. 7 days are not enough for the entire country. Even our proposed 7-day itinerary is packed with things to see and do.
You could also squeeze more into your summer itinerary if you sleep less, which we definetely don't recommend. Since you have a lot of daylight, you can travel until late and wake up very early. But you should also consider that the wheather might not be in your favor and slow you down.
Reykjavik - 1 day
I know city breaks usually require several days, but not Reykjavik. 1 day is more than enough for this small capital city.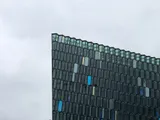 Reykjanes Peninsula - 1 day
Geldingardalur - the area with most recent volcano eruption. There still is volcanic activity in this area and a new eruption is likely in the future. Always check for any safety alerts before going.
Bridge between continents - a place where the two tectonic plates of North America and Euroasia meet and you can cross from one to another on a bridge.
Gunnuhver - hot springs
Valahnúkamöl - cliffs
Blue lagoon - Take half a day to relax in the surreal blue water or just go for a walk in an unforgettable landscape.
Krýsuvík - geothermal area
Raufarhólshellir - lava tunnel guided tour - you have to make a booking in advance. There are also few other tunnels around Iceland. Overall it is an experience worth doing to see and learn more about volcanic activity and lava flows that shape this island.
Optional: Reykjadalur - a 4 hours hike of moderate difficulty out-and-back with the option of bathing in hot springs at the end of the hike.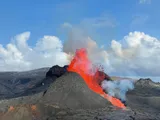 Golden Circle - 1 or 2 days
Day 1
Thingvellir Park and Oxarafoss - There are multiple parkings. The one we'd recommend is Oxarafoss P3 Parking Trailhead - you can find it on Google Maps near road 36. Here the tectonic plates meets once again an you can walk between them. In this park you will also see Oxarafoss
Silfra - **** also located in the Thingvellir Park, a place where you can make scubadiving between the tectonic plates. The water temperature is under 10 degrees Celcius during the summer and above freezing during the winter.
Geysir
Gullfoss - one of the most impressive waterfalls in Iceland
Kerid Crater
Friðheimar - a restaurant in a tomato greenhouse where you need a reservation in order to get a table. Otherwise, they have tomato soup that you could serve at the bar or take away.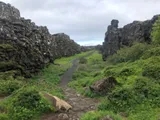 Day 2- A day for nature lovers
Bruarfoss - the waterfall has turquoise water. There is an easy trail to it of about 2 hours total in and out.
Gjain + Haifoss - these are 2 waterfalls relatively close one to another. Though, to get to Haifoss you have to use a dirty road with potholes and it takes some time. But it is stunning, one of our favorite waterfalls. You can also hike all the way down in the Haifoss canyon which offeres jaw-dropping landscapes. If you drive till Haifoss, you might also consider going to Landmanaugar which looks from another planet. Make sure you take at least 5 hours to go to Landmanaugar and back in order to fully enjoy it.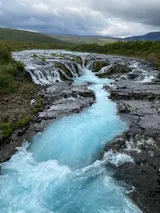 Landmanalaugar - 1 day
Landmanalaugar is a must-see that most people miss.
It is an outstanding location in the highlands. The road to Landmanaugar (F208) looks like driving on another planet - make sure you rent a 4x4. There is an alternative road F225 but it has at least one river crossing which we don't recomment unless you rent a Land Cruiser.
Once you get to Landmanaugar, there are multiple hikes / walks which take you around the hills. We did Brennisteinsalda (the red mountain). Bláhnjúkur is also interesting, but you'd have to take your shoes off to cross a river. It is possible to link the 2 of them in a loop - there is a map before starting the trail and rangers that you can ask for details.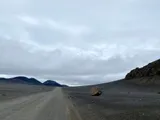 When you arrive to Landmanaugar, there is a parking around 500m before the basecamp, and you can also cross the river and get closer. BUT, be aware that you can't get an insurance from the rental company to cover river crossings. Also, note that the river depth varies depeding on the weather and the time of day.
Vik - 1 or 2 days
You will need some time to get from the Golden Circle or Landmanalaugar to Vik and visit places on the way. You might want to spend one more day here to finish visiting the other attractions. You could also spend a single day visit the rest on your way to the Glacier.
Optional: Þórsmörk (Thórsmörk) - we heard that this is a spectacular area, but we haven't managed to get there. You can get there through the highlands from Landmanalaugar (which we don't recommend) or on your way to Vik. From the South (Vik) are a lot of river crossings, and while the first 2 are relatively small, the third one seemed too deep for our car. There are special busses that go there at specific hours, but only in the summer time. You would need at least half of day to go here, not ideal for a 7 days itinerary.
Seljalandsfoss - you can walk inside the waterfall
Gljufrabui - waterfall inside a canyon. Go until you reach the end even though you might get a bit wet.
Skógafoss
Kvernufoss - around 1km in and out, but very few people know about it and you'll have a good time there.
Sólheimajökull - get close to a glacier before reaching Vik. There are also few guided activities that you can do here. This is not a must-see, but a good option to get close to a glacier if you are not able to make it to Vatnajokull glacier.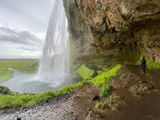 Dyrhólaey
Reynisfjara Beach + Hálsanefshellir Cave - always keep an eye open for sneaker waves!
Hjörleifshöfði Cave + Arnardrangur - black beach that you can drive on
Optional: Seljavallalaug Swimming Pool - the oldest thermal water pool in Iceland. Solheimasandur Plane Wreck - only in very good weather - (3.5km one way).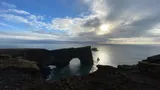 Vatnajokull Glacier - 1 day
There is a considerable distance to get to the Vatnajokull glacier, and you should also consider that you might have to drive all the way to the airport from here. You might want to split these attractions and do some on your way to the Vatnajokull glacier and few the next day.
Fjaðrárgljúfur - a nice canyon on the way to Vik
Svartifoss - beautiful waterfall with about 2km hike one way. There are numerous viewing points over glaciers along this hike.
Optional: Svínafellsjökull Glacier - if you have time this is a nice stop to get closer to the glacier.
Fjallsárlón - a glacier lagoon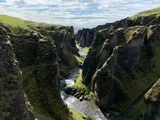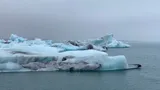 Optionals for longer itineraries
Stokksnes - one of our favorite spots in Iceland, a spectacular area with black sand dunes, grass and mountains.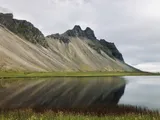 North
If you are short on time, but still want to go to the North part of the island we recommend you not to go too much East, but instead go from the South on the roads 939 and 95, avoiding a part of the 1 road which is not that special.
Stuðlagil Canyon - you can get on both the west and east side of the canyon. On the west side you can't get down, but on the east there is a very long walk (5km one way) to get to it.
Námafjall - out of this world landscapes.
Mývatn Nature Baths
Hverfjall
Krafla - one of the most recent volcanoes in Iceland's history. This is also a geothermal active area. There's an easy hike in the lava field that requires at least 2 hours.
DettiFoss
Selfoss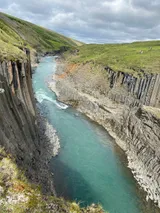 Dimmu Borgir
Goðafoss
Aldeyjarfoss - on the same river as Goðafoss
Akureyri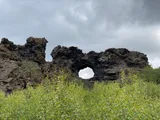 West Iceland
Not all tourists visit this place because of the limited time they have. We'll cover this portion of Iceland in depth in a dedicated article. If you plan on adding any of it to your itinerary, you can still find the most important attractions and even more on the map Iceland by Travelfoss at the beginning of the article.
Westfjords - breathtaking, but very long distances and a lot to drive. Only recommended for itineraries longer than 14 days.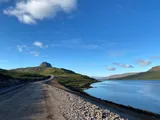 Snaefelsness Peninsula - everything in Iceland is impressive, and Snaefelsness is no exception.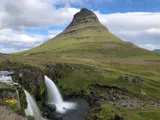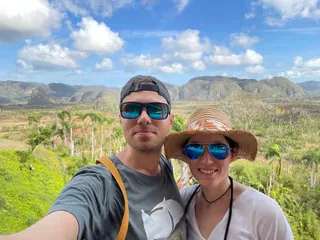 Writing free, independent and personal travel content since 2021. If you appreciate what we do, then you can return the favor by using the affiliate links below: