Discover the things that you should know before traveling to Antarctica and learn how to make the best out of your time spent on the white continent.
Traveling to Antarctica was like steping in a different world and from the moment we embarked on the ship, we knew that we are going to have a unique experience. We were very excited about the trip, and we have done a lot of research before booking the cruise, but there were still some things that we didn't know. We learned a lot of them during our cruise and we want to share them with you.
Antarctica is not a regular travel destination. You have to plan for very cold weather and extreme winds are very common.
While there are no permanent human residents in Antarctica, there are some research bases and some postal offices that you might be able to visit during your expedition cruise.
The best time to visit is during the Antarctic summer, from November to March, when temperatures are relatively milder (usually between -10°C and 0°C).
Antarctica is a pristine and very delicate environment, that's why it's crucial to follow strict environmental guidelines and leave no trace of your visit. Unfortunately, because of the increasing number of cruises, you might start seeing plastic bottles and other garbage that got out of the ships. Please make sure you leave no trace!
You can only visit Antarctica through organized tours and expeditions operated by authorized companies. Also, there is a limit of how many people can disembark from a ship at one time and the companies must reserve spots time in advance.
Prepare for rough seas during the crossing of the Drake Passage, which is known for causing seasickness in most people.
Travel insurance is essential, and make sure it covers emergency evacuations if needed. Usually they are mandatory and you cannot book a cruise without having an insurance.
Most of the tours start in Argentina or Chile and you need to have your visa ready for one of these countries depending on where the cruise starts.
While cruising to Antarctica you will spend most of the time on the ship and you won't have more than 1 to 2 hours per day on shore.
Pack appropriate clothing for extreme cold weather, including insulated and waterproof layers.
High-quality waterproof boots are essential for wet landings and snow activities. Many times you will have to step outside of the zodiacs in water and without good waterproof boots you can easily get wet. While most of the cruising companies offer waterproof boots for a small fee, having your own boots might be a better choice.
You can pay with your card on the cruising ship, but some cash is handy for tipping the staff.
Keep your camera and electronics warm and carry spare batteries, as extreme cold can drain battery very fast.
A good-quality pair of binoculars is a must for seeing the wildlife closer.
Always follow your expedition leader's instructions regarding wildlife encounters to avoid disturbing animals. The animals and birds are not used to see people around, and they need extra space.
Participate in safety briefings and drills on the ship in order to make the best of your cruise and never miss a thing.
Keep an open mind and be prepared for changes in the itinerary due to weather conditions.
Respect the solitude and silence of Antarctica; it is a place of incredible tranquility.
On each landing, the team will verify the paths and make sure that they are safe for people to go on them. Always stay on designated paths and avoid disturbing the delicate environment.
Internet connectivity in Antarctica is limited, but available on the ship. As it is very slow, this might be a good opportunity to disconnect for a while.
Be prepared for the possibility of no cell phone reception during most of the trip. You might get a poor Internet connection on the ship, but phone calls are out of discussion.
Bring entertainment for downtime on the ship, like plenty of books or board games. There are usually some organised board game sessions, but you will have a lot of time for yourself.
There is no night. In Antarctica, during the summer months (October to February) the sun doesn't fully set and you will have 24 hours daylight.
Some people do polar plunge and jump from the ship in the cold water. The water usually has under 0°C.
Most of the ships have a gym area where you can burn the extra calories from the abundent meals.
Embrace the sense of adventure and wonder that comes with visiting one of the world's most remote and remarkable destinations.
You can do kayaking in Antarctica and it is probably the most unique experience if you like adventures.

If you have any questions about how our expedition cruise to Antarctica was, please drop us a line and we will be happy to answer them.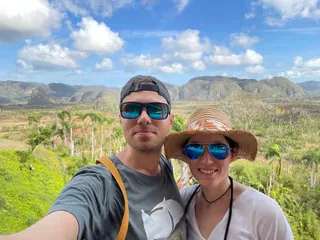 Writing free, independent and personal travel content since 2021. If you appreciate what we do, then you can return the favor by using the affiliate links below: