Smart packing makes travel easier.
Every journey needs two things: packing and planning. While the latter can be skipped and you can travel with no plans whatsoever, you always need to pack something with you, at least some essentials like a toothbrush or underwear.
I believe packing should be easy and take as little time as possible. After all, it's all about the travel, not the packing. Even so you need to pack smart because poor packing could stand in the way: you need free hands in the transportation, you need to find everything easily without tacking out half of your other belongings to reach for something.
Sometimes I see people starting to pack with one week in advance and this seems insane to me. Not only that you shouldn't waste so much time with a simple thing such as packing, but by having so many days of packing you will forget and lose track of what you added, what not, and where you put it in your luggage. I believe packing is not only about taking everything you need with you, but also having everything at hand and remembering sort of a map of your luggage.
With this in mind, I created over the years my own checklist that I always use when travel packing, and I also have some tips and tricks to increase the ease of use and finding your things.
The Travel Packing Checklist
As we all know some people like to travel light, like backpackers, while others love the "comfort" of having everything with them (including things they never use). I consider myself somewhere in between, in other words, and like light comfort travel packing. I don't like carrying extra things that I will never use, but I also like to be comfortable. I like to have my hands as free as possible, and the baggs to weight as little as possible without compromising too much comfort. My goal is to find the ideal light/comfort balance.
It is up to each of us to decide which way we want to travel, just bare in mind that my checklist is somewhere in the middle, and you might want to remove few things or add others.
It's also important to mention that your destination matters as well when packing. You won't take the same things with you when going hiking as when going to the beach in Australia, so you would have to choose from the checklist the activities you need. Please note that the checklist doesn't include extreme weather conditions that should be considered when travelling to places like Iceland or doing hikes in Norway.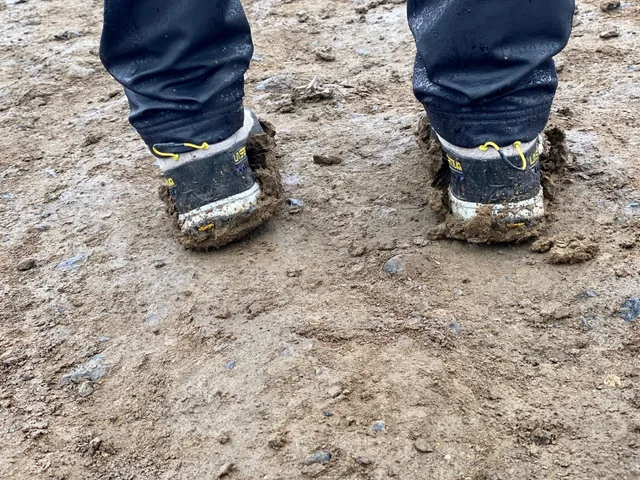 My packing checklist went through many changes along the years. It has been through many one month trips, multi-months road trips, and also a 5 months trip around the world. The trip around the world also meant going to the other hemisphere which means switching a lot between seasons. We like the outdoors, so we had to take beach stuff and also hiking gear with us. We traveled on 7 continents, including Antarctica, in tropical countries, and also in freezing cold countries like Iceland.
Tips & Tricks
As the Spanish proverb says: "On a long journey even a straw weighs heavy". Travel packing is more than following a checklist. It needs skill and experience. We wrote an article with some tips & tricks about how to pack for your journey to help you optimize your packing and avoid making the same mistakes we did in the past.
Get The Checklist
I made the checklist as a PDF so you can easily print it, write on it and cut off while packing. That's how I start packing. Bear in mind that the list is not exhaustive and you might have your own personal needs. Take a few minutes to go through it and brainstorm. Think of your daily life and what you used and need on a daily basis.

Feel free to print the packing checklist below and share this article with your friends to help them with their travel packing. If you have any suggestions or feedback, please write a comment. I'm continuously editing and improving the list based on my own experiences and on feedback from you guys.

Hiking Gear
As enthusiast hikers, there's no better way to observe and admire nature than a hike. However, the thrill of a hike can be ruined if you don't have the proper gear with you. For this we made a special article about the gear you need on every hike .
---
The only way to support this website is through affiliate links. Even so, we only share products that we are using ourselves and we are happy with them. We don't share links to products we don't enjoy. In case you need to buy anything for your next travel please check out our packing articles and use the product links shared by us to help us as well at no extra cost for you. Thank you!