Excursions from the cruise ship in Antarctica offer an incredible opportunity to explore the frozen continent with its stuning landscapes and wildlife.
There are numerous activities that happen during a cruise to Antarctica. By excursions we are only referring to those activities that involve leaving the ship. There are 3 types of excursions that you can do while cruising in Antarctica, no matter what ship you're on, and what cruise company you're with:
landings
zodiac cruises
kayaking
Some cruise companies also offer snowshoeing and hiking or camping on ice, allowing passengers to explore the pristine landscapes and take in breathtaking views. We are writing only travel content based on our personal experience and, therefore, we are not going to cover these kind of excursions here.
Landings
As the name suggests, landings are the excursions you make when going ashore, stepping on Antarctica. From the cruise ship you will board these small boats called zodiacs that will take you ashore. Each cruise ship has multiple zodiacs that will work like taxis between the ship and the land.

Zodiac Cruises
Sometimes the weather or the land conditions don't allow for landings to happen, but zodiac cruises are still possible. Each ship has a limited number of zodiacs aboard. They come in different shapes and sizes but they usually can fit around 8 people.

With the Silversea, there is also special photography zodiac cruise that you can pay for. You can have a zodiac all for yourself together with the ship's photographer. However, this is not an extra excursion in a day, it only replaces for you the excursion that happens at that time. In other words, if there is a zodiac cruise planned for the afternoon, and you opt for the photography zodiac cruise, you will not be able to do both.
Kayaking
When the water is calm, kayaking is possible. The kayaks normally fit 2 people, and depending the cruise ship you are on, their number is limited or you can always be sure you have your own kayak to use.

How Many Excursions Can You Do a Day
Let's talk about the numbers and the facts that influence the excursions done from the cruise ship on Antarctica. Understanding these numbers will help you understand what is possible and what is not.
Weather
First of all, weather dictates everything in Antarctica. If the weather doesn't allow for any excursion to be done, then there will be no excursion. Nobody dares to mess with Mother Nature in Antarctica. We're all paying loads of money to get there and being told that we have to stay on board and just watch from the ship can be frustrating. However, this is part of going to Antarctica: accepting that we can't do anything against the nature.
People On Land
There is an international agreement set by the IAATO (The International Association of Antarctic Tour Operators) that limits the number of people that can go on land at once to 100 in each specific lading site on Antarctica.
Two things have to happen as a result of this international agreement:
Cruise ships must communicate between them and schedule their itineraries in such a way that they don't meet at the same time in the same place.
All excursions that takes place must ensure that there are no more than 100 people on land at once.
People Aboard, Equipment, and Crew
The number of people aboard the ship dictates the number of excursions per day and their length. If there are significantly more than 100 people aboard the ship, then the time people spend ashore will be limited, and visitors will take turns.
Some excursions like zodiac cruising and kayaking don't involve stepping on Antarctica, so the 100 people limit has not impact. However, there are some limitations depending on the equipment such as the number of zodiacs and kayaks, and the skippers that drive the zodiacs. If there is a landing taking place, then there might be no available zodiacs for zodiac cruising. Kayaking can take place while there's also a landing or a zodiac cruising happening at the same time. However, if you choose to go kayaking, you will miss the landing for example.
Our Experience On The Silver Cloud for Silversea
We've been on the Silver Cloud ship with Silversea, and they offer 2 excursions a day (if the weather allows). The main reason behind this limit is the number of people on board the ship.
On our trip, the Silver Cloud ship (from Silversea) had around 180 visitors on board. We had to take turns going ashore. In the early morning, half of us would go for about 1 hour on land, and the other half had to wait for the first visitors to come back on board before they could take people from the second half ashore. When the second half came back on board it was almost time for the lunch break. Exactly the same thing happened in the afternoon.
It is not possible to do more excursions than this because of the number of people on board the ship (180) and the 100 people limit on land.
One exception regarding the time spent outside the ship is when kayaking. You basically go out when the first people start to leave the ship for landings or zodiac cruising, and come back when the last group of people come back to the ship. In other words, you have more time spent outside if you go kayaking. Don't forget that kayaking is done while the rest of the people are doing a landing or zodiac cruise, it is not an extra activity that you do while everybody else is on the ship.
The 100 people limit on a landing zone does not affect zodiac cruises. However, they are limited by the number of zodiacs and skippers that can take people out. In the end, zodiac cruises were between 1 and 1.5 hours, depending on the skipper. Anyway, there is no more time left for other extra excursions when zodiac cruising is done.
---
We write to help you prepare for your expedition to Antarctica. Good preparation is the key to successful travel. Checkout out our other posts about Antarctica: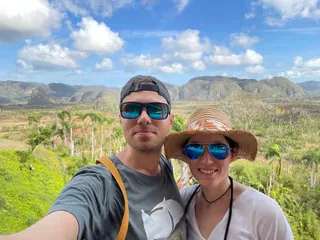 Writing free, independent and personal travel content since 2021. If you appreciate what we do, then you can return the favor by using the affiliate links below: