An island in the middle of the Mediterranean sea, full of life, charming cities, and secluded beaches for you to discover.
There are many reasons to go to Mallorca. We went there primarily for a beach holiday, but we ended up discovering much more than that. This was also the trip that changed the way we travel and emphasized our desire to explore the world around us. It was also the first time we got scammed during our travels.
Short story long, people (us included back then) tend to go to the beach that is the nearest to a city or resort city and their accommodation. That is most of the time a touristy beach, full of sunbeds and umbrellas. Don't get me wrong, there's nothing wrong with that, but you just get to see what tourists do, and nothing related to locals, their culture, lives, habits, or nature itself.
In Mallorca, we got pushed to do something different. Pushed by the loud and always drunk boy gangs from Playa de Palma where we had our accommodation. For the first time, we rented a car and went exploring the island. I am so glad we did so 😍.
The itinerary that we propose and that includes what we did and what we wish we did more of is as follows:
1-day road trip along the route on the map
1 day visit Palma de Mallorca
1 full day at Cala Mondragó and Mondragó National Park
we would have liked to do another 1-day road trip for beach hopping
the remaining days lay on your favorite beach, and don't forget your snorkel.
Strolling Around The Cities of Mallorca
The Spanish charm never disappoints. The warm cities full of life and joy are always a pleasure to explore. We love getting lost on small streets with colorful decorations and green plazas.
Banyalbufar
There are not many tourist attraction points of interest in this town, but it is a nice place for a walk. The narrow streets keep the temperature down and the terraces go all the way down to the sea.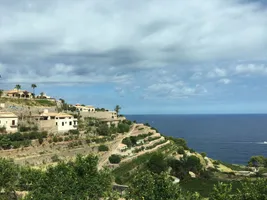 ---
Valldemossa
Valldemossa is a very lively city. Everywhere you go you have trees and green spaces. An oasis for hot days. This is also the city where we had the best gelato EVER!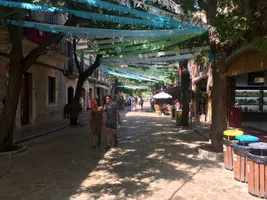 ---
Palma de Mallorca
Palma is the largest city on the island of Mallorca. You can enjoy a good couple of hours strolling around, getting lost in space and time. We liked Palma de Mallorca and we would go there again.
Unfortunately, this city marked us for life. We got scammed for the first time while traveling. We had lunch at a beautiful Spanish terrace (don't remember the name). As usual in Spain, we also ordered a sangria each. The problem is that we only had a food menu and there was no drinks menu, but since the prices for the food were average we didn't suspect anything regarding the sangria. On the check, they included a sangria of 1L, while we had one of 0.5L. No big deal, that's a simple mistake, but the price for it was insane. We used to pay around 2 euros/litre in the previous days at restaurants with similar food prices, and here it was 12euros/litre and 8euros/0.5litre. Yeah, it's not much, we survived, but it was frustrating. First scam in the books.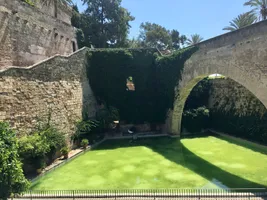 ---
Driving in Mallorca
I'm a bit embarrassed to keep mentioning this, but this was the first time we drove abroad. As complete beginners, we had absolutely no difficulties in doing so. The roads in Mallorca are okay and safe. Above all, they are so scenic that they made driving an extremely pleasurable experience. You can find the roads we drove on are on the map.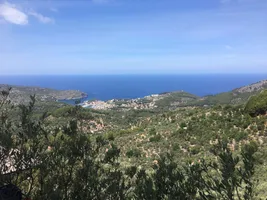 ---
Beaches of Mallorca
Mallorca is an island in the middle of the Mediterranean sea. The entire coast is made either of scenic cliffs or beaches. I regret we didn't explore more of them, but we fell in love with Cala Mondragó, situated in the Mondragó Natural Park.
Mallorca is also a great place to snorkel, make sure you take your snorkel with you when you go beach hopping.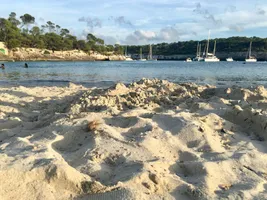 ---
Scenic Spots in Mallorca
Yes, Mallorca is full of jaw-dropping sceneries.
Embassament de Cúber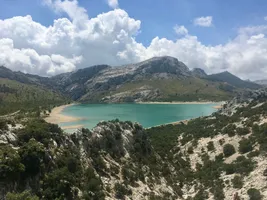 ---
Mirador de s'Entreforc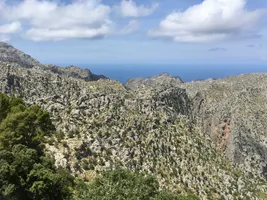 ---
Mirador Es Colomer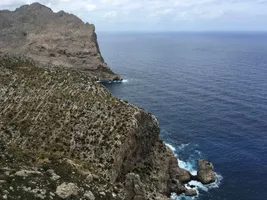 ---
Cap de Formentor
This place is very popular for cyclists. If you love cycling and you are using VR in the winter to cycle inside your home you will surely find Cap de Formentor there too.
Cap de Formentor is a lovely place to visit for people on 4 wheels as well, and there are also hikes in the area that we would love to explore in our next trip to Mallorca.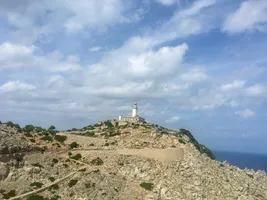 ---
It takes a lot of planning for the perfect trip, but packing can sometimes be frustrating. Either packing too many things or packing too few can both ruin a bit of the fun. We've perfected our packing checklist over years and we believe it will be of good use for you too. We also have some travel packing tips & tricks to share to save you the hustle we once had.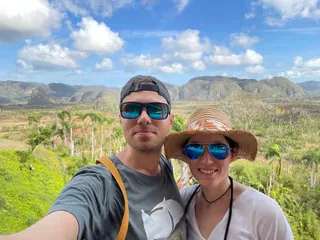 Writing free, independent and personal travel content since 2021. If you appreciate what we do, then you can return the favor by using the affiliate links below: