Barcelona is renowned for its unique architecture created more than 100 years ago by Antoni Gaudí.
This is another tested itinerary, not just made-up for the sake of writing this article. We've used this map and itinerary as our guide when we visited Barcelona back in 2017.
There are so many things that you can do and see in Barcelona, and you can find a lot of them on the map. In this article we are going to talk about the highlights, hidden gems, and some tips that we have. Check out the map for a more detailed itinerary. The main idea was to split the days as follows:
Day 1
Go for a walk in Ciutadella Park, the surrounding area, and the beaches. Walk along the beaches on the promenade for kilometers, lay on the beach, and maybe take a bath in the sea, just relax and enjoy the Spanish beach life in Barcelona. We spent the entire afternoon at the beach without our phones (sorry for the lack of photos).
Arco de Triunfo de Barcelona
Ciutadella Park
Zoologico De Barcelona
Platja Nova Icaria
Day 2
Stroll through the city center and along the famous La Rambla. Don't forget to check out the market and Güell Palace as well. There are over 30 pins for you on the map to check out, but here's a shortlist:
La Rambla
Roman Catholic Archdiocese of Barcelona
Mercado de La Boqueria
Güell Palace
Plaça de Catalunya
L'Aquàrium de Barcelona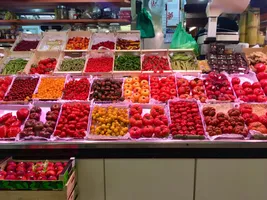 Day 3
Explore the Montjuïc area. Visit Font Màgica de Montjuïc by night. There is a special light show at the fountain in the evening, it's best to search on the web for the current schedule.
Refugi 307 is a hidden gem. Refugi 307 is a small group guided tour in an old war refuge. We're not that much into guided tours, but this one was a great experience and history lesson as well.
There are more pins on the map, but here's a shortlist with our day highlights:
Montjuïc
Montjuïc Castle
Cementiri de Montjuïc
Font Màgica de Montjuïc
Plaça Espanya
Refugi 307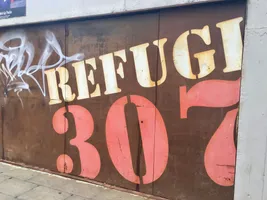 Day 4
Explore in-depth the unique architecture of Barcelona and its most famous architect, Antoni Gaudí on Passeig de Gràcia. Don't miss Casa Batlló and Casa Milà as well, going inside with an audio guide is an interesting journey in the architect's imagination.
Casa Amatller
Casa Batlló
Casa Milà
Parc Güell
Hospital de la Santa Creu i Sant Pau
Sagrada Família
Hospital de la Santa Creu i Sant Pau is a hidden gem. Weird thing to visit a hospital, right? The place is no longer functioning as a hospital and it is something a lot of people avoid with no rational reason other than the fact that it is a hospital. It is definitely a place to remember.
Tips:
buy tickets in advance for Sagrada Família and Parc Güell
Torre Agbar is more impressive by night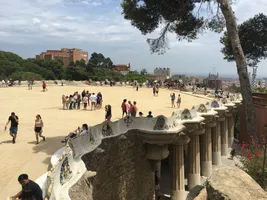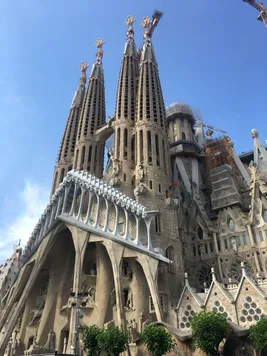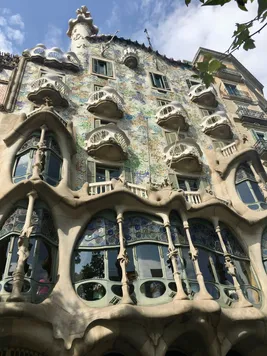 Day 5
Explore anything interesting that is left, like perhaps Camp Nou or the Tibidabo Amusement Park. CosmoCaixa Barcelona is a great science museum with interactive expositions some for kids, but others also for adults who like geekish stuff. Yes, we are geeks and we've been to multiple science museums. We consider this one the best so far.
Below are some of our highlights of this day. They also include some places from the Extra layer on the map explained later on in this article.
CosmoCaixa Barcelona
Parc del Laberint d'Horta
MUHBA Turó de la Rovira (Mirador de les bateries)
Tibidabo Amusement Park (if you're into amusement parks)
---
There's no need to follow the days in a specific order. You can do them in no specific order as you find fit. Maybe you would like to leave day 1 with the beaches as the last one to unwind and relax after few days of continuous exploration.
On the map, there is also a layer called Extra. Those are some of the things that we thought interesting, but we were not sure if we have enough time. Unfortunately, we didn't have time for all of them. We even lost some time with the ticket reservations. We didn't know that for Sagrada Família and Parc Güell we have to buy tickets in advance and so when we got there we couldn't go in. Lesson learned: buy tickets in advance for Sagrada Família and Parc Güell. But things turned out okay for us in the end. By not being able to enter Parc Güell, we went on to explore the surrounding area and reached Mirador de les bateries which has an amazing 360 panoramic view, and also Parc del Laberint d'Horta with a life-sized maze that was a lot of fun to get lost in.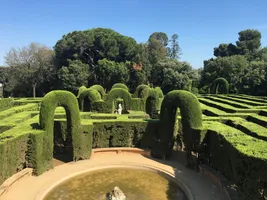 The only devices we used to take photos in Barcelona were an iPhone 6 and an iPhone 6s, so we don't have any good quality photos from the inside. Sagrada Família is definitely worth visiting on the inside, it is like no other church you have seen in the entire world. For a full experience let yourself emerged in the imagination of its creator by taking an audio guide.
---
It takes a lot of planning for the perfect trip, but packing can sometimes be frustrating. Either packing too many things or packing too few can both ruin a bit of the fun. We've perfected our packing checklist over years and we believe it will be of good use for you too. We also have some travel packing tips & tricks to share to save you the hustle we once had.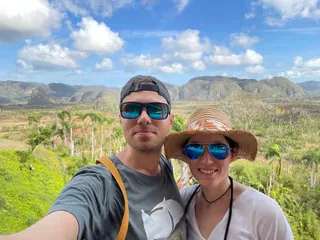 Writing free, independent and personal travel content since 2021. If you appreciate what we do, then you can return the favor by using the affiliate links below: