Prague is one of the most beautiful historical cities in Europe. We had a great time in our 4-days city break and we plan to visit it again soon.
This itinerary is from the 4-day city break we did in Prague in June 2016. It is the exact itinerary we did back then, in other words it is already tested, doable and fun. I have to admit, tough, that we like walking long distances and the itinerary is packed one.
Day 1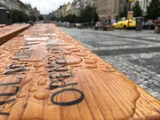 Wenceslas Square
National Museum
Prague Astronomical Clock
Old Town Square
Church of Our Lady before Týn
National Gallery in Prague - Kinský Palace
St. Nicholas' church
Spanish Synagogue
The Old-New Synagogue
Old Jewish Cemetery
Ludmily Church
Havlicek Park
Dancing House
Day 2
Prague Zoo
Stroll around the city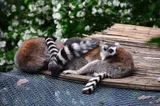 Day 3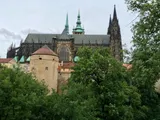 Letenské sady
Chotek Gardens
Royal Summer Palace (Queen Anne's Summer Palace)
Jelení Příkop
Toy Museum
Golden Lane
Prague Castle
St. Vitus Cathedral
Sternberg Palace
St. Nicholas Church
Lennon Wall
Petřínské sady
Petrin tower
Day 4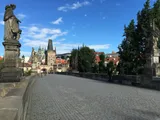 Charles Bridge
Botanical Garden of the City Prague
Stromovka, Královská obora
Boat on the river
---
It takes a lot of planning for the perfect trip, but packing can sometimes be frustrating. Either packing too many things or packing too few can both ruin a bit of the fun. We've perfected our packing checklist over years and we believe it will be of good use for you too. We also have some travel packing tips & tricks to share to save you the hustle we once had.
Related Travel Articles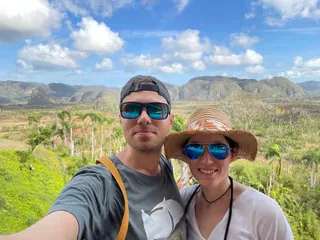 Writing free, independent and personal travel content since 2021. If you appreciate what we do, then you can return the favor by using the affiliate links below: