Vienna or Wien is a city shaped by imperial buildings, art, and intellectuality. It is the capital of Austria, and a notable cultural city break location.
Vienna is a city for everyone. It has history, green parks, an amusement park, music, modern buildings, great restaurants, Christmas markets, you name it. Vienna is the capital of classical music thanks to the famous composers that lived and worked here. It is one of the 4 European capitals that sit on the Danube river, the other 3 being Bratislava, Budapest, and Belgrade.
Vienna is also a great winter destination. There are plenty of Christmas lights and markets. The downside of being there in winter is that you won't be able to spend too much time outside or take too many photos. We tried, but our hands got frozen, so until we go to Vienna again, these are all photos we have. The good part of visiting this city in winter is that you have enough places like museums and the opera to spend your time inside. We would also suggest to go ice skating if you're in Vienna during wintertime.
Day 1
Stroll around the old town, get familiar with the city's architecture, and discover some of the most iconic Viennese buildings. If you are lucky to sync your trip with a performance at the Opera House, we definitely recommend booking your seats for it. Vienna State Opera is one of the leading opera houses in the world, and it'll be an experience you'll never forget.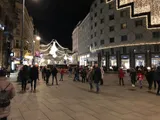 St. Stephen's Cathedral
The Hofburg
Vienna State Opera
Kunsthistorisches Museum Wien
Museum of Natural History Vienna
Day 2
We used the Vienesse hop-on hop-of buss to get around. It was a great opportunity to learn more about the city's past, besides getting from point A to B.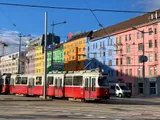 Naschmarkt
Stadtpark
Karlsplatz
Karlskirche (St. Charles Church)
Belvedere Palace
The Soviet War Memorial
Day 3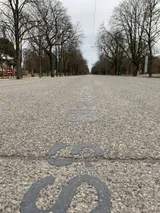 Schönbrunn Palace
Schönbrunn Palace Park
Park Prater
St. Francis of Assisi Church
Donau Park
---
I hope we are truly helping you plan an exciting trip to Vienna, and we are waiting for your feedback! If you're planning a trip to Austria and you are looking for more ideas and awe-inspiring places and experiences, then check out our other articles about this country:

It takes a lot of planning for the perfect trip, but packing can sometimes be frustrating. Either packing too many things or packing too few can ruin a bit of the fun. We've perfected our travel packing checklist over the years, and we believe it will be of good use for you too. We also have some travel packing tips & tricks to share to save you the hustle we once had.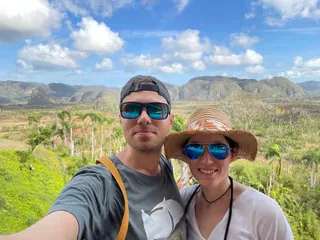 Writing free, independent and personal travel content since 2021. If you appreciate what we do, then you can return the favor by using the affiliate links below: