Budapest is a blend of medieval and neoclassical buildings, making it a notable destination for short city breaks of 2 or 3 days.
We spent 1 packed and tiring day in Budapest. We learned from it, and if we were to go again, we would break it into 2 days. This would also offer the chance to extend the itinerary with a few places that we didn't have time for.
The Danube river splits the city of Budapest into 2 parts: Buda and Pest. This makes it extremely easy to decide how to split your itinerary by day. Our 2-days itinerary does exactly this: one day for Buda, and the second one for Pest.
Day 1
The Labyrinth is an underrated attraction that perhaps many people don't understand. It's not just a piece of history, but also a unique, thrilling experience. Some hallways are in complete darkness with chains on the side walls. The purpose is to recreate the experience people who were locked there had. It's fascinating how your eyes will adapt to the darkness, and you will start to see small details. The chain is there to safely guide you through the dark hallways. Unfortunately, some people will explore that part of the Labyrinth with their phone lights on. Not only that they will not understand it, but they will ruin the experience for everyone else. The phone's light will affect your eyes' adaptation to darkness. Perhaps the writings in the Labyrinth are not enough as some people don't read every board. Maybe a staff member should be there to advise people what they should do.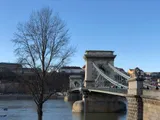 Széchenyi Chain Bridge
Buda Castle
Castle Hill
Labyrinth
Holy Trinity Statue
Matthias Church
Fisherman's Bastion
Day 2
Everytime we travel, the local markets are one of the most captivating attractions for us. They offer you an intimate glimpse into the local culture. Adding to that, you can also test some of the local delicacies and also see the food culture. In other words, the Central Market Hall is a must-see.
Hungary is home to some famous dishes, like goulash, known all over the world. Besides that, we recommend you to try the Kurtosh Kolak (Kürtőskalács in Hungarian). This sweet food was born in Transylvania, which, over the years, has been part of both Romania and Hungary. Nowdays, Transylvania is part of Romania, but the Kurtosh Kolak is a popular sweet in both countries.
Don't forget to wander the streets of Budapest, as there are a lot of bronze monuments and statues to discover.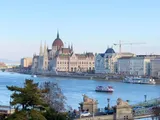 Hungarian Parliament Building
Shoes on the Danube Bank
St. Stephen's Basilica
Central Market Hall
City Park
Vajdahunyad Castle
Heroes' Square
Extras
In case you want to customize your itinerary and replace some of the items above. Perhaps you want to spend one more extra day in Budapest. Then we have a few more suggestions. Margaret island is a tranquil gateway from the city, in the middle of the city.
We're not really big fans of museums, and oftentimes we get bored, but there are a few museums in Budapest that seem interesting. We listed below a few of them that we consider the most interesting.
Margaret Island
Budapest Pinball Museum
Holocaust Memorial Center
Hungarian National Gallery
Hungarian National Museum
Museum of Applied Arts
---
I hope you find this information useful for planning your 2 or 3-days city break itinerary in Budapest. Have fun, and let us know your feedback in the comments below.
It takes a lot of planning for the perfect trip, but packing can sometimes be frustrating. Either packing too many things or packing too few can ruin a bit of the fun. We've perfected our packing checklist over the years, and we believe it will be of good use for you too. We also have some travel packing tips & tricks to share to save you the hustle we once had.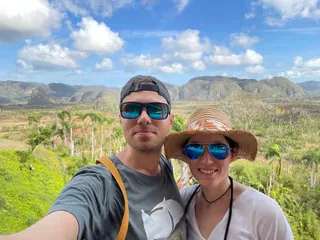 Writing free, independent and personal travel content since 2021. If you appreciate what we do, then you can return the favor by using the affiliate links below: