Choosing the right expedition cruise to Antarctica is not a regular travel task. There are many companies offering different experiences and itineraries, at different bugdets. It took us over 2 months to research and choose the right cruise for us.
Visiting Antarctica is an experience unlike any other. The awe-inspiring landscapes, vast icebergs, and abundant wildlife create a surreal atmosphere that leaves travelers in awe. However, embarking on an Antarctic journey is no small feat, both in terms of logistics and cost. It is undeniably an expensive destination and the cost of cruise, gear, and flights adding up quickly.
To make the most of this unique adventure, thorough research is crucial. It's important to carefully check all the expedition offers and choose the one that suits you better. The time you get there is also super important and might affect a lot what you can. If you go in Antarctica at the start of the season, there might be too much ice and it might be hard for the boats to reach shore. Though, going early is an extraordinary chance to see the great penguin migration.
Before going in Antarctica, we researched over 2 months before setting to a specific cruise. Below is the list with the top companies that we researched:
Antarctica Adventure Cruises
Luxury Antarctica Expedition Cruises
Bugdet-friendly Antarctica Cruising Companies
Antarctica Adventure Cruises 
Luxury Antarctica Expedition Cruises
Bugdet-friendly Antarctica Cruising Companies
After carrefully researching, we decided to go with Silversea Expeditions. They have a great reputation and they were the only company that offered a 2-week cruise to Antarctica in 2021 when it was still super difficult to reach the white continent becuase of the restrictions. We wanted to spend as much time as possible in Antarctica, while being on a small ship and also have part of some great adventure so we decided to go with them.
Some helpful articles about cruising to Antarctica: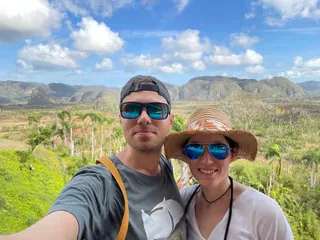 Writing free, independent and personal travel content since 2021. If you appreciate what we do, then you can return the favor by using the affiliate links below: