Full of Spanish charm, the cities in Tenerife are a pleasure to navigate.
The cities of Tenerife are not your typical big city where you can feel the continuous and stressful hustle and bustle. Bursting with Spanish plazas, and people enjoying their siesta, Spaniards in Tenerife know to live their lives. Their relaxed way of living can be felt while roaming the streets of the cities.
Of course, there are some areas with less tranquility, like the street next to the port of Santa Cruz or other big arteries, but those are easy to avoid, just head to the heart of the city, that's where life happens.
Santa Cruz de Tenerife
Santa Cruz is a lovely Spanish city with beautiful streets and plazas where restaurants lay their tables and locals enjoy their time together.
It's nice and peaceful to walk through this city and discover its architecture, culture, and traditions.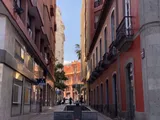 Palmetum in Santa Cruz de Tenerife
We are not big fans of botanical gardens. We prefer going out in nature and seeing the real thing rather than a botanical garden. However, Palmetum is something completely different. It was beyond our expectations and we enjoyed being there.
Palmetum is like a botanical garden, but only with palm trees. There are a lot of species, some that we have never seen before. Even more important is to notice that before creating the Palmetum, that area had little to no vegetation on it.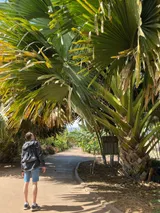 Parque García Sanabria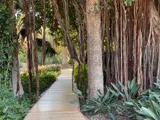 Carretera Cueva Roja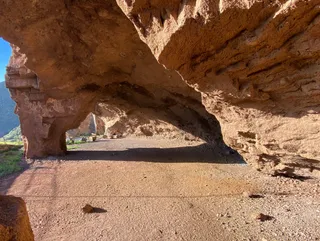 Mirador de Cueva Roja

San Cristóbal de La Laguna
There are not many tourist attractions or points of interest in this city, but it is a nice place to spend an afternoon.
The Spanish atmosphere rules the city streets and the architecture is very colored and happy. A good place to take a walk and spend a couple of hours mingling with the locals. Make sure not to miss Mercado Municipal De La Laguna, Catedral de La Laguna, Iglesia de la Concepción, and most important don't forget to get lost on the streets.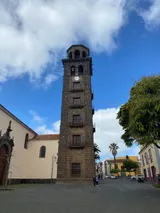 Taganana, Almáciga, Benijo
These are small towns almost on the edge of Rural de Anaga Park. Their beauty is given by their geographical location. The winding road over the mountain ridges to get there, the steep, narrow alleys between the houses, rough rocky shore with fine sand beaches, and delicious authentic Canarian food.
What can you do in this area besides admiring the landscapes and eating delicious food? Stroll around the narow streets, lay on the beach and/or hike: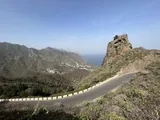 La Orotava
This beautiful city was not necessarily on our map, but since our accommodation was relatively close we decided to go for a walk and explore.
La Orotava is a very clean and neat city, very well maintained and cared for. Every hair of grass is in its place and the streets are just shining. It's a pleasure to be there. Make sure to wander around and also check Victoria Garden, and Church of Our Lady of Conception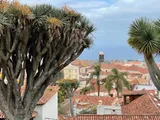 Puerto de la Cruz
Puerto de la Cruz is one of the largest cities in Tenerife and in the Canary Islands. It is located on the ocean's coastline in the north of Tenerife.
Speaking of the ocean, this city has several black sand beaches and a tropical, holiday vibe. Puerto de la Cruz is a tourist destination, but the city is also inhabited by a lot of locals. This keeps the city from becoming a resort city and adds some Spanish charm to it.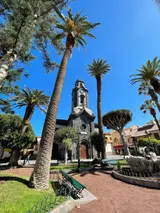 Garachico
A very small town on the north of Tenerife, Garachico is also a calm and picturesque city. Narrow streets with Spanish architecture, make it perfect for an afternoon walk or perhaps for a glass of sangria.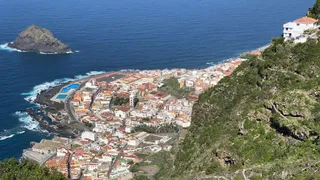 The natural pools are impressive just to look at. If the waves are large enough it's impressive and scary at the same time how fast the water level in the pools rises and drops. Some places in particular to check out in Garachico are Tensei Tenmoku, Plaza de la Libertad, and Piscinas Naturales de El Caletón.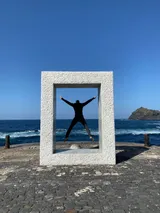 Icod de los Vinos
Icod de los Vinos is home to the oldest and largest dragon tree. Its age is not clear and it is disputed, but it is said to be at least 1000 years old.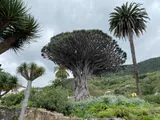 Buenavista del Norte
A small town in the North-West part of the island with nature walks, golf course good pastry and coffe: Sendero Las Salinas, Buenavista Golf, Faro de Buenavista del Norte, El Rayo Buenavista del Norte.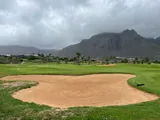 Santiago del Teide
Living in the north of Tenerife, we passed and stopped in this little city too many times not to mention it in this blog post. The almonds hike which we'll cover in another post starts here, the road to Masca passes through Santiago del Teide (or Buenavista del Norte), the road to Los Gigantes passes through this city and the list can go on.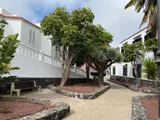 Masca
The views here are gorgeous. There are not enough words to describe it.
It is understandable why some people want more of these amazing views, but the Masca Gorge trail is closed and we will cover this topic in another blog post.
There are plenty of alleys to stroll around the town of Masca and admire the views as much as you want. You can also find restaurant where you can eat local food or get some refreshments.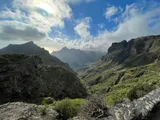 Los Cristianos
Is a resort town on the south coast of Tenerife. It is well known for its wide and long promenade that runs along the Los Cristianos beach. You can go dipper in the heart of the city and discover restaurants, shops, and vendors selling local products, and souvenirs.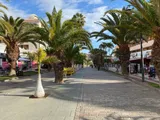 Playa De Las Americas
This is the famous holiday resort-town in Tenerife, known for its night life. It is one of the most touristy towns on the island with a bustling town center and a multitude of shops, restaurants, pubs and clubs to choose from.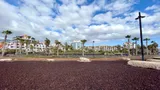 ---
It takes a lot of planning for the perfect trip, but packing can sometimes be frustrating. Either packing too many things or packing too few can both ruin a bit of the fun. We've perfected our packing checklist over years and we believe it will be of good use for you too. We also have some travel packing tips & tricks to share to save you the hustle we once had.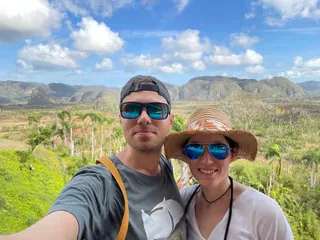 Writing free, independent and personal travel content since 2021. If you appreciate what we do, then you can return the favor by using the affiliate links below: