When choosing a ship for cruising Antarctica, it's essential to consider factors such as the ship's size, itineraries, activities, excursions, and average age.
Traveling to Antarctica is a costly adventure, and for this reason you want to make sure that you book the right cruise company for you. There are multiple criteria to take into consideration when choosing a regular cruise, but a cruise to Antarctica adds in even more. To be honest, we didn't know all of them when we booked our cruise, and we made mistakes. In this post we are talking about what we wished we would've known before booking our Antarctica cruise.
1. Number of Travelers on Board The Ship
In our opinion, you should make the number of traveler on board the ship your top criteria when booking a cruise to Antarctica. The IAATO (The International Association of Antarctic Tour Operators) limits the number of passengers than can go ashore at any given landing zone in Antarctica to 100.
On cruise ships with significantly more passengers than 100, they have to take turns on going off the ship. People will be divided into multiple groups, half will go ashore for an excursions, while the other half will have to wait for the first half to come back. Having to take turns for going ashore in the end limits the amount of time you are able to spend ashore. Instead of everybody going out after breakfast, and coming back before lunch, we were spending only 1 hour ashore, and 1 hour on board waiting for the other half of the passengers to spend their own 1 hour ashore. We would have liked to spend 2 hours ashore each time.
In our specific case, we have been on the Silver Cloud ship from Silversea, and the number of passenger on board the ship was around 180. We didn't know about the 100 people on a landing site in Antarctica, so we thought that 180 is a pretty small cruise ship. If we were to go again to Antarctica, we would now choose a smaller ship.
I can't deny the fact that some passengers didn't mind the fact that they spent only 1 hour ashore. It highly depends on your physical condition, and some people were old, which takes me to the next point.
2. The Average Age of The Travelers
Does the age matter? Well, yes it does! All activities and excursions will be tailored to the travelers. If you're in your 30s or 40s and you are on board with people in their 70s, then you will end up walking paths that are suitable for people in their 70s. The only excursion that is more adventurous and for younger people is kayaking. Besides that, every traveler should be able to participate in every activity and excursion.
To exemplify this, we've been with the Silversea company, and most passengers were well passed their 50s or 60s. We are both in our 30s, and we lacked a bit more adventure and physical activity. The crew of the ship was going ashore before very landing to carve steps in the snow and make paths easily accessible for the elderly. That was very nice of them, but we would have liked something more adventurous than carved steps in Antarctica.
3. Activities and Excursions Offered
The most common excursions that every Antarctica cruising company offers are: zodiac cruises, landings, and kayaking. Besides this you will have the common activities: polar plunge, lectures and presentations, photography workshops, and cruising with the ship.
Some cruise ships that go to Antarctica provide opportunities for snowshoeing and hiking, allowing travelers to explore higher grounds and enjoy stunning views. A few cruises offer camping on ice experiences on the Antarctica continent. Passengers can spend one night in special camps, immersing themselves in the unique environment of Antarctica. These are very enticing for active travelers that are in a good physical shape. Depending on your age and activity level, you might want to chose a less active cruise to Antarctica or a more adventurous one.
Before booking an Antarctic cruise, make sure to check with the cruising company to get a detailed list of excursions offered during the trip. Each cruise may have its unique set of activities and experiences, so choose one that aligns with your interests and preferences.
4. Number of Kayaks
Talking about activities and excursions, you should know that even if some cruising companies offer kayaking experiences, they might not have enough kayaks for everyone. Some ships have a limited number of kayaks and people have to do a lottery to get on a kayak. That was our case as well on the Silver Cloud ship from Silversea. Each time they announced a kayaking excursion for the following morning, people would write down their names on a paper. Then the kayaking leader would post an official list with the lucky ones.
Some Antarctica cruising companies allow travelers to book in advance a kayak all for themselves. If you book your kayak along with the cruise to Antarctica, you will know for sure that you will be able to go kayaking when you want to. One kayak that is on board the ship is reserved for you, but you need to pay extra for it.
5. Itinerary
The itinerary is weather dependent, and the expedition leader might make adjustments to it based on the conditions in Antarctica. However, there shouldn't be any major changes from the listed itinerary. Some people might have specific goals when going to Antarctica: making sure they step on the continent (and not an island), and crossing the Antarctic Circle. While stepping on the continent is probably doable in most itineraries, there are few cruises that go as far as the Antarctic Circle and below it. This fact might be unexpected for some travelers, since the Arctic Circle is so easy to cross.
6. The Ship
All ships that go to Antarctica are specially designed to perform in that environment, and they have ice classes. Even so, not all ships are equal. Some ships have been specially built for frozen waters, while others are old ships that have underwent a comprehensive rebuild to bring them up to ice class. You can equally trust them in terms of ice capabilities and safety, but the way they feel in the interior is completely different. I can only guess that the engines of newer ships are also better and less pollutant than the engines in older ships that have been rebuilt for ice class.
---
We write to help you prepare for your expedition to Antarctica. Good preparation is the key to successful travel. Checkout out our other posts about Antarctica: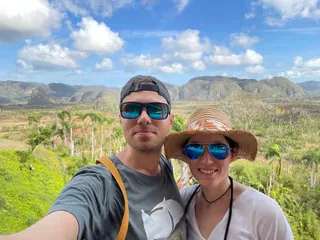 Writing free, independent and personal travel content since 2021. If you appreciate what we do, then you can return the favor by using the affiliate links below: